SWISS LACHS produces salmon for the
Swiss market. Local production guarantees
a freshness never seen before. Our short
transport routes ensure the lowest 
possible C02 emissions. Imported salmon
takes up to 5 days to reach the Swiss border. 

The closed recirculation system is the most
technically advanced and elaborated type
of aquaculture. Our water is filtered and
reused seven times, making it particularly
resource-friendly; it reduces the need for
fresh water to 2%. Our energy comes from
the local hydropower plant and is green.
The nutrient-rich filter residues are then
recycled into biogas.

SWISS LACHS has a particularly high
quality because all the important
parameters for healthy breeding are
controlled. Thanks to permanent
filtration, our salmon swim in the cleanest
water. We do not use antibiotics,
hormones or other additives. Permanent
monitoring and a strict hygiene protocol
ensure good fish welfare and salmon quality. 

Our salmon are not threatened by
parasites, predators or birds of prey and
can grow up stress-free and produce the
valuable proteins, omega 3 fatty acids, 
vitamins A, D, B12 and iodine.

We source the salmon eggs from Iceland,
these are guaranteed virus and disease
free. Our salmon are raised in an indoor
facility and are parasite free. The fresh 
salmon fillets can therefore be consumed
raw as sushi or sashimi without freezing
treatment. 
100 % Swissness
Swiss Lachs from Alpine Farm
Swiss Alpine Fish AG farms fish in Lostallo, a beautiful and unspoiled corner in Misox, the Italian-speaking part of Grisons. The company is one of the cleanest and most sustainable fish farms in the world thanks to its Recirculating Aquaculture System technology.
The salmon delicacies are free of hormones, antibiotics and other harmful chemicals. That's good for you and good for the environment!
Swiss Lachs most popular products
Customer reviews about SWISS LACHS
I nostri clienti della gastronomia apprezzano l'eccellente qualità e la freschezza di SWISS LACHS. Un'idea geniale; un arricchimento del nostro assortimento sostenibile.
Hanspeter Schläppi, Sommelier di pesce
TransGourmet Prodega

Nos clients de la gastronomie apprécient l'excellente qualité et la fraîcheur des LACHS SUISSES. Une idée ingénieuse ; un enrichissement de notre assortiment durable.
Hanspeter Schläppi, Sommelier de poisson
TransGourmet Prodega

Our gastronomy customers appreciate the excellent quality and freshness of SWISS LACHS. A brilliant idea; an enrichment to our sustainable sortiment.
Hanspeter Schläppi, Fish Sommelier
TransGourmet Prodega

Unsere Gastronomiekunden schätzen die hervorragende Qualität und Frische von SWISS LACHS. Eine geniale Idee; eine Bereicherung unseres nachhaltigen Sortiments.
Hanspeter Schläppi, Fischsommelier
TransGourmet Prodega

In poche ore riceviamo i pesci da Lostallo e li trasformiamo per i nostri clienti. Freschezza e sostenibilità nella cultura pura.
Giulio Bianchi, CEO
G. Bianchi AG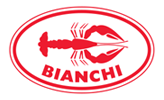 En quelques heures, nous récupérons les poissons de Lostallo et les traitons pour nos clients. La fraîcheur et la durabilité dans la culture pure.
Giulio Bianchi, PDG
G. Bianchi AG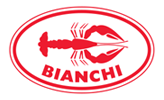 Within a few hours we get the fish from Lostallo and process them for our customers. Freshness and sustainability in pure culture.
Giulio Bianchi, Owner
G. Bianchi AG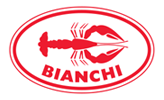 Innerhalb von wenigen Stunden holen wir die Fische aus Lostallo und verarbeiten diese für unsere Kunden. Frische und Nachhaltigkeit in Reinkultur.
Giulio Bianchi, CEO
G. Bianchi AG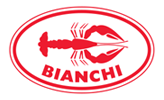 Come specialisti del salmone, conosciamo le esigenze dei nostri clienti. Grazie alla produzione sostenibile di SWISS LACHS e ai brevi percorsi di trasporto, ogni consegna è di altissima qualità e assolutamente fresca.
Salvatore Barranca, Amministratore Delegato
Frischeparadies Zurigo
En tant que spécialiste du saumon, nous connaissons les exigences de nos clients. Grâce à la production durable de SWISS LACHS et aux voies de transport courtes, chaque livraison est de la plus haute qualité et d'une fraîcheur absolue.
Salvatore Barranca, Directeur général
Frischeparadies Zürich
As a salmon specialist, we know the demands of our customers. Thanks to the sustainable production of SWISS LACHS and the short transport routes, every delivery is of the highest quality and absolutely fresh.
Salvatore Barranca, Managing Director
Frischeparadies Zurich
Als Lachsspezialist kennen wir die Ansprüche unserer Kunden. Dank der nachhaltigen Produktion von SWISS LACHS und den kurzen Transportwegen und ist jede Lieferung von höchster Qualität und absolut frisch.
Salvatore Barranca, Geschäftsführer
Frischeparadies Zürich
I pesci di SWISS LACHS si distinguono per eccellenza e per brevi vie di distribuzione. Ecologico e freschezza al top con "Swissness". Pesce perfetto per una vera cucina svizzera.
Andreas Altorfer, CEO
Dörig & Brandl AG
Les poissons de SWISS LACHS se distinguent par des modes de distribution de qualité supérieure et courts. Ecologique et top frais avec Swissness. Poisson parfait pour une vraie cuisine suisse.
Andreas Altorfer, PDG
Dörig & Brandl AG
The fish from SWISS LACHS stand out through top quality and short distribution ways. Ecological and top fresh with Swissness. Perfect fish for a real Swiss cuisine.
Andreas Altorfer, CEO
Dörig & Brandl AG
Die Produkte von SWISS LACHS heben sich durch Top Qualität und durch kurze Distribution ab. Ökologisch und top frisch mit Swissness produziert. Perfekte Fische für eine echte Schweizer Küche.
Andreas Altorfer, Geschäftsleiter
Dörig & Brandl AG
Come principale distributore di pesce nei Grigioni, SWISS LACHS ci offre la preziosa opportunità di offrire ai nostri clienti i pesci locali. Un prodotto fantastico con una straordinaria freschezza; regionale, ecologico, sostenibile e naturale.
Jann Rageth, Proprietario
Rageth Comestibles AG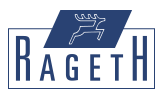 En tant que principal distributeur de poissons à Graubunden SWISS LACHS, nous offrons l'opportunité de proposer des poissons locaux à nos clients. Un produit fantastique avec une fraîcheur extraordinaire, régionale, écologique, durable et naturelle.
Jann Rageth, Propriétaire
Rageth Comestibles AG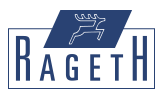 As leading fish distributor in Graubunden SWISS LACHS gives us the valuable opportunity to offer local fish to our customers. A fantastic product with an extraordinary freshness, regional, ecological, sustainable and natural.
Jann Rageth, Owner
Rageth Comestibles AG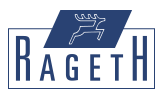 SWISS LACHS bietet uns als Gastronomiepartner aus Graubünden die wertvolle Möglichkeit, Bündner Lachse an unsere Kunden anzubieten. Ein grossartiges Produkt in einer ausserordentlichen Frische, regional, ökologisch und natürlich.
Jann Rageth, Inhaber
Rageth Comestibles AG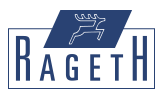 Con SWISS LACHS offriamo ai nostri clienti un'innovazione svizzera super fresca. Il salmone allevato in maniera sostenibile completa in modo ideale la nostra attuale gamma di pesci regionali svizzeri.
Nicolas Buchmann, Direttore
Tipesca ZH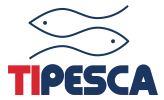 Avec SWISS LACHS, nous pouvons offrir à nos clients une innovation suisse super fraîche. Le saumon d'élevage durable complète idéalement notre assortiment existant de poissons de la région suisse.
Nicolas Buchmann,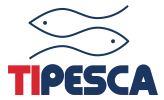 With SWISS LACHS we can offer our customers a super fresh Swiss innovation. The sustainably farmed salmon ideally complements our existing range of regional Swiss fish delicacies.
Nicolas Buchmann,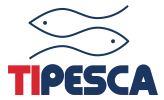 Mit SWISS LACHS können wir unseren Kunden eine superfrische Schweizer Innovation anbieten. Der nachhaltig gezüchtete Lachs ergänzt dabei ideal unser bestehendes Sortiment an regionalem Schweizer Fisch.
Nicolas Buchmann, Leiter
Tipesca ZH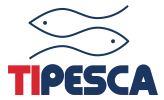 In qualità di cooperativa d'acquisto di commestibili svizzeri, siamo particolarmente lieti che SWISS LACHS stia allevando i pesci più apprezzati e popolari in Svizzera in modo sostenibile e rispettoso all'ambiente. Questo ci permette di offrire ai nostri soci una freschezza e una qualità di salmone uniche.
Jacques Beyeler, Comitato esecutivo
Casic Cooperativa di acquisto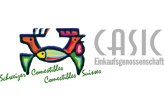 En tant que coopérative d'achat de comestibles en Suisse, nous sommes particulièrement heureux que SWISS LACHS élève le poisson le plus populaire en Suisse de manière écologique et durable. Ceci nous permet d'offrir à nos membres une fraîcheur et une qualité de saumon unique.
Jacques Beyeler, comité de direction
Casic Coopérative d'achat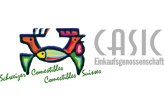 As a purchasing cooperative of the Swiss Comestibles we are particularly pleased that SWISS LACHS is now farming Switzerland's most consumed fish in Switzerland in an environmentally friendly and sustainable manner. This allows us to offer a unique freshness and superb quality of salmon to our members.
Jacques Beyeler, Management
Casic Purchasing Cooperative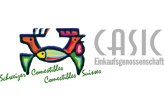 Als Einkaufsgenossenschaft der Schweizer Comestibles Händler freut es uns besonders, dass der beliebteste Speisefisch der Schweizer durch SWISS LACHS nun in der Schweiz, umweltschonend und nachhaltig gezüchtet wird. Dadurch können wir eine einmalige Frische und Qualität der Lachse unseren Mitgliedern anbieten.
Jacques Beyeler, Geschäftsleitung
Casic Einkaufsgenossenschaft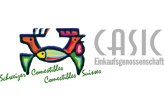 Il primo salmone svizzero "Swiss Alpine Salmon" affinato esclusivamente a mano nel primo affumicatoio di salmone in Svizzera e affumicato in un forno a legna. Una storia unica e un vero valore aggiunto per i nostri clienti. GENUINO - DIVERTIMENTO - FATTO A MANO. Regionale, ecologico e sostenibile - più SWISS di così non si può!
Peter Hirschi, Amministratore Delegato
Dyhrberg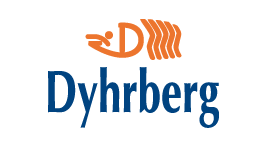 Le premier saumon suisse "Swiss Alpine Salmon" exclusivement affiné à la main dans le premier fumoir à saumon de Suisse et fumé dans un four à bois. Une histoire unique et une réelle valeur ajoutée pour nos clients. AUTHENTIQUE - PLAISIR - FAIT À LA MAIN. Régional, écologique et durable - on ne peut pas faire plus suisse que ça !
Peter Hirschi, Directeur général
Dyhrberg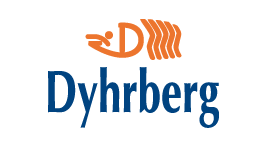 The first Swiss salmon "Swiss Alpine Salmon" exclusively refined by hand in the first salmon smokehouse in Switzerland and smoked in a wood-fired oven. A unique story and real added value for our customers. GENUINE - ENJOYMENT - HANDMADE. Regional, ecological and sustainable - you can't get more SWISS than that!
Peter Hirschi, Managing Director
Dyhrberg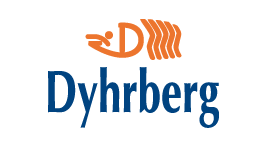 Der erste Schweizer Lachs «Swiss Alpine Salmon» ausschliesslich von Hand in der ersten Lachsräucherei der Schweiz veredelt und im Holzofen geräuchert. Eine einzigartige Geschichte und ein echter Mehrwert für unsere Kunden. ECHT – GENUSS – HANDGEMACHT. Regional, ökologisch und nachhaltig - mehr SCHWEIZ geht nicht!
Peter Hirschi, Geschäftsführer
Dyhrberg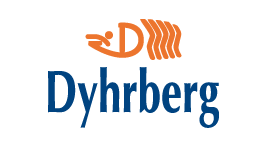 "Il nostro team di cucina è andato sul posto per vedere la produzione sostenibile e innovativa di SWISS LACHS. Siamo molto colpiti. Il trattamento del pesce, l'alta qualità, i brevi percorsi di trasporto, l'uso della tecnologia più avanzata e la consegna diretta ci hanno convinto immediatamente. Non c'è niente di più fresco di questo!".
Remo Siebers, Chef Esecutivo
GAMMACATERING

"Notre équipe de cuisine s'est rendue sur place pour voir la production durable et innovante de SWISS LACHS. Nous sommes très impressionnés. La manipulation du poisson, la qualité supérieure, les trajets de transport courts, l'utilisation d'une technologie de pointe et la livraison directe nous ont immédiatement convaincus. Il n'y a pas plus frais que ça !"
Remo Siebers, Chef exécutif
GAMMACATERING

"Our kitchen team went on site to see the sustainable and innovative production of SWISS LACHS. We are very impressed. The handling of the fish, the top quality, the short transport routes, the use of state-of-the-art technology and the direct delivery convinced us immediately. It doesn't get any fresher than this!"
Remo Siebers, Executive Chef
GAMMACATERING

«Unser Küchenteam hat sich vor Ort ein Bild über die nachhaltige und innovative Produktion von SWISS LACHS gemacht. Wir sind sehr beeindruckt. Der Umgang mit den Fischen, die top Qualität, die kurzen Transportwege, der Einsatz modernster Technologie und die direkte Auslieferung haben uns sofort überzeugt. Frischer geht's nicht!»
Remo Siebers, Executive Chef
GAMMACATERING

"SWISS LACHS ci dimostra che tutto è possibile con i metodi e la passione di oggi. Nonostante sia un'azienda giovane, la qualità, la chiave del successo, è eccezionale e stabile. Un prodotto che la Svizzera stava aspettando".
Matthias Künzi, Chef
Ristorante HAUTE Zurigo
"SWISS LACHS nous montre que tout est possible avec les méthodes et la passion d'aujourd'hui. Bien qu'il s'agisse d'une jeune entreprise, la qualité, clé du succès, est remarquable et stable. Un produit que la Suisse attendait."
Matthias Künzi, Chef de cuisine
Restaurant HAUTE
"SWISS LACHS shows us that anything is possible with today's methods and passion. Despite the young company, the quality, the key to success, is excellent and stable. A product that Switzerland has been waiting for."
Matthias Künzi, Chef de cuisine
Restaurant Haute
"SWISS LACHS zeigt uns, dass mit heutigen Methoden und Leidenschaft alles möglich ist. Trotz des jungen Unternehmens ist die Qualität, der Schlüssel zum Erfolg, hervorragend und stabil. Ein Produkt, auf welches die Schweiz gewartet hat."
Matthias Künzi, Küchenchef
Restaurant HAUTE, Zürich
SWISS LACHS è un brillante esempio di quanto possano essere "sexy" i prodotti sostenibili e regionali. La filosofia e la qualità convincono e ispirano noi e i nostri ospiti! Molte grazie e continuate così.
Nicolas Baumann,
Ristorante Huusbeiz, Zurigo

SWISS LACHS est un exemple brillant de la façon dont les produits durables et régionaux peuvent être "sexy". La philosophie et la qualité nous convainquent et nous inspirent, ainsi que nos hôtes ! Merci beaucoup et continuez comme ça.
Nicolas Baumann,
Restaurant Hussbeiz, Zurich

SWISS LACHS is a brilliant example of how "sexy" sustainably and regionally produced products can be. Philosophy and quality convince and inspire us and our guests! Many thanks & keep it up.
Nicolas Baumann,
Restaurant Huusbeiz, Zurich

SWISS LACHS ist ein geniales Beispiel dafür, wie «sexy» nachhaltig und regional produzierte Produkte sein können.

Philosophie und Qualität überzeugen und begeistern uns und unsere Gäste! Vielen Dank & weiter so.
Nicolas Baumann,
Restaurant Huusbeiz, Zürich

La cooperazione con partner regionali come SWISS LACHS è importante per noi e una delle principali occupazioni. Le brevi distanze di trasporto per i prodotti freschi sono sostenibili e corrispondono al nostro credo della natura per la natura.
Andreas Gartmann, Direttore generale
Hotel Eden Roc 5 Superior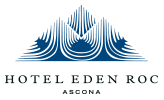 La coopération avec des partenaires régionaux comme SWISS LACHS est très importante pour nous. Les itinéraires de transport courts avec des produits frais sont durables et correspondent à notre credo de nature pour la nature.
Andreas Gartmann, Directeur général
Hôtel Eden Roc 5 Superior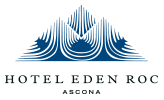 The cooperation with regional partners like SWISS LACHS is very important to us. Short transportation routes with fresh products is sustainable and corresponds to our credo of nature for nature.
Andreas Gartmann, General Manager
Hotel Eden Roc 5 Superior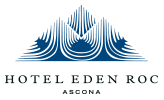 Die Zusammenarbeit mit regionalen Partnern wie SWISS LACHS ist uns wichtig und ein gross Anliegen. Kurze Transportwege bei Frischprodukten ist nachhaltig und entspricht unserem Credo von der Natur für die Natur.
Andreas Gartmann, General Manager
Hotel Eden Roc 5* Superior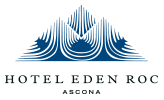 "Swiss Lachs ist ein Top-Produkt, das perfekt zu unserem Restaurant-Konzept passt, bei dem wir auf Swissness setzen. SWISS LACHS überzeugt durch hervorragende Qualität, die absolute Frische und die Nachhaltigkeit. Meine Gäste sind sehr zufrieden und wir sind es auch. Danke für die Mühe, diesen nachhaltigen Lachs in der Schweiz zu produzieren."
René Hofer, Küchenchef
Lindenhofkeller
SWISS LACHS è un prodotto di punta che si abbina perfettamente al nostro concetto di ristorante "Swissness". SWISS LACHS convince per la sua eccezionale qualità, assoluta freschezza e sostenibilità. I miei ospiti sono molto soddisfatti e lo siamo anche noi. Grazie per lo sforzo di allevare questo salmone sostenibile in Svizzera.
René Hofer, Chef
Lindenhofkeller
Swiss Lachs est un produit haut de gamme, qui correspond parfaitement à notre concept de restaurant où nous nous concentrons sur Swissness. SWISS LACHS convainc avec une qualité exceptionnelle, la fraîcheur absolue et la durabilité. Mon client est très satisfait et nous le sommes également. Merci de l'effort pour produire ce saumon durable en Suisse.
René Hofer, Chef
Lindenhofkeller
Swiss Lachs is a top product, which perfectly fits to our restaurant concept where we focus on Swissness. SWISS LACHS convinces with outstanding quality, the absolute freshness and the sustainability. My guest are very satisfied and so are we. Thanks for the effort to produce this sustainable salmon in Switzerland.
René Hofer, Chef
Lindenhofkeller
The most popular Swiss Lachs categories
Our recipe for SWISS LACHS Zucchetti Skewers can be optimally prepared on a grill or in a pan. Ingredients for 8 skewers 2 ta...
Summer has arrived and the warm temperatures are tempting you outside. We have numerous products that can be perfectly prepared on a gr...
Interesting facts about Swiss Lachs
Welcome to SWISS LACHS
- sustainable, healthy salmon from Switzerland.
We welcome you to our website. Here you will find everything about our salmon production.
Online-Shop: Simply order salmon online
Our salmon store offers you a wide variety of salmon specialties. From cold smoked delicacies to fresh salmon fillets to a salmon mousse to gourmet gift sets, it's all there. Put together your own personal enjoyment package, or give salmon enjoyment as a gift to your loved ones. Of course, we also offer a gift certificate in our store. To the online store
News: Product news and recipes
In our blog we regularly publish news about our products. We do not only publish product announcements, but also show in the category "Salmon recipes" what kind of delicious salmon dishes you can prepare with our products. Furthermore, we provide interesting background knowledge about salmon and answer the most important questions about shelf life and preparation methods. To the blog
Alpine breeding: Focus on our salmon farming
Would you like to learn more about our salmon farm in Lostallo? Under "Alpine Breeding" we have listed detailed information about our recirculation system, which we use for rearing our salmon. Furthermore we show the life cycle of our salmon and give details about our fish feed. 
Do you have any questions for us?
Under contact we are at your disposal for your questions. We wish you a lot of fun on our website and good appetite with our salmon specialities.