SWISS LACHS produces salmon for the
Swiss market. Local production guarantees
a freshness never seen before. Our short
transport routes ensure the lowest 
possible C02 emissions. Imported salmon
takes up to 5 days to reach the Swiss border. 

The closed recirculation system is the most
technically advanced and elaborated type
of aquaculture. Our water is filtered and
reused seven times, making it particularly
resource-friendly; it reduces the need for
fresh water to 2%. Our energy comes from
the local hydropower plant and is green.
The nutrient-rich filter residues are then
recycled into biogas.

SWISS LACHS has a particularly high
quality because all the important
parameters for healthy breeding are
controlled. Thanks to permanent
filtration, our salmon swim in the cleanest
water. We do not use antibiotics,
hormones or other additives. Permanent
monitoring and a strict hygiene protocol
ensure good fish welfare and salmon quality. 

Our salmon are not threatened by
parasites, predators or birds of prey and
can grow up stress-free and produce the
valuable proteins, omega 3 fatty acids, 
vitamins A, D, B12 and iodine.

We source the salmon eggs from Iceland,
these are guaranteed virus and disease
free. Our salmon are raised in an indoor
facility and are parasite free. The fresh 
salmon fillets can therefore be consumed
raw as sushi or sashimi without freezing
treatment. 
100 % Swissness
Swiss Lachs from Alpine Farm
Swiss Alpine Fish AG farms fish in Lostallo, a beautiful and unspoiled corner in Misox, the Italian-speaking part of Grisons. The company is one of the cleanest and most sustainable fish farms in the world thanks to its Recirculating Aquaculture System technology.
The salmon delicacies are free of hormones, antibiotics and other harmful chemicals. That's good for you and good for the environment!
Swiss Lachs most popular products
Customer reviews about SWISS LACHS
Our gastronomy customers appreciate the excellent quality and freshness of SWISS LACHS. A brilliant idea; an enrichment to our sustainable sortiment.
Hanspeter Schläppi, Fish Sommelier
TransGourmet Prodega

Within a few hours we get the fish from Lostallo and process them for our customers. Freshness and sustainability in pure culture.
Giulio Bianchi, Owner
G. Bianchi AG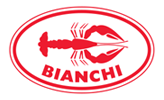 As a salmon specialist, we know the demands of our customers. Thanks to the sustainable production of SWISS LACHS and the short transport routes, every delivery is of the highest quality and absolutely fresh.
Salvatore Barranca, Managing Director
Frischeparadies Zurich
The fish from SWISS LACHS stand out through top quality and short distribution ways. Ecological and top fresh with Swissness. Perfect fish for a real Swiss cuisine.
Andreas Altorfer, CEO
Dörig & Brandl AG
As leading fish distributor in Graubunden SWISS LACHS gives us the valuable opportunity to offer local fish to our customers. A fantastic product with an extraordinary freshness, regional, ecological, sustainable and natural.
Jann Rageth, Owner
Rageth Comestibles AG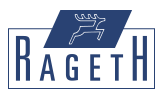 With SWISS LACHS we can offer our customers a super fresh Swiss innovation. The sustainably farmed salmon ideally complements our existing range of regional Swiss fish delicacies.
Nicolas Buchmann,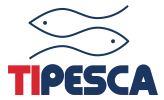 As a purchasing cooperative of the Swiss Comestibles we are particularly pleased that SWISS LACHS is now farming Switzerland's most consumed fish in Switzerland in an environmentally friendly and sustainable manner. This allows us to offer a unique freshness and superb quality of salmon to our members.
Jacques Beyeler, Management
Casic Purchasing Cooperative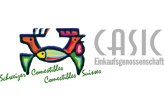 The first Swiss salmon "Swiss Alpine Salmon" exclusively refined by hand in the first salmon smokehouse in Switzerland and smoked in a wood-fired oven. A unique story and real added value for our customers. GENUINE - ENJOYMENT - HANDMADE. Regional, ecological and sustainable - you can't get more SWISS than that!
Peter Hirschi, Managing Director
Dyhrberg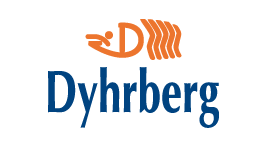 "Our kitchen team went on site to see the sustainable and innovative production of SWISS LACHS. We are very impressed. The handling of the fish, the top quality, the short transport routes, the use of state-of-the-art technology and the direct delivery convinced us immediately. It doesn't get any fresher than this!"
Remo Siebers, Executive Chef
GAMMACATERING

"SWISS LACHS shows us that anything is possible with today's methods and passion. Despite the young company, the quality, the key to success, is excellent and stable. A product that Switzerland has been waiting for."
Matthias Künzi, Chef de cuisine
Restaurant Haute
SWISS LACHS is a brilliant example of how "sexy" sustainably and regionally produced products can be. Philosophy and quality convince and inspire us and our guests! Many thanks & keep it up.
Nicolas Baumann,
Restaurant Huusbeiz, Zurich

The cooperation with regional partners like SWISS LACHS is very important to us. Short transportation routes with fresh products is sustainable and corresponds to our credo of nature for nature.
Andreas Gartmann, General Manager
Hotel Eden Roc 5 Superior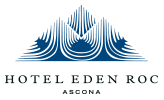 Swiss Lachs is a top product, which perfectly fits to our restaurant concept where we focus on Swissness. SWISS LACHS convinces with outstanding quality, the absolute freshness and the sustainability. My guest are very satisfied and so are we. Thanks for the effort to produce this sustainable salmon in Switzerland.
René Hofer, Chef
Lindenhofkeller
The most popular Swiss Lachs categories
The increasing demand for fish and the threat to natural fish stocks have led to the emergence of aquacultures to meet the demand fo...
SWISS LACHS is pleased about the Lostallo Civic Community's clear support for the project for the sustainable further development of aq...
Interesting facts about Swiss Lachs
Welcome to SWISS LACHS
- sustainable, healthy salmon from Switzerland.
We welcome you to our website. Here you will find everything about our salmon production.
Online-Shop: Simply order salmon online
Our salmon store offers you a wide variety of salmon specialties. From cold smoked delicacies to fresh salmon fillets to a salmon mousse to gourmet gift sets, it's all there. Put together your own personal enjoyment package, or give salmon enjoyment as a gift to your loved ones. Of course, we also offer a gift certificate in our store. To the online store
News: Product news and recipes
In our blog we regularly publish news about our products. We do not only publish product announcements, but also show in the category "Salmon recipes" what kind of delicious salmon dishes you can prepare with our products. Furthermore, we provide interesting background knowledge about salmon and answer the most important questions about shelf life and preparation methods. To the blog
Alpine breeding: Focus on our salmon farming
Would you like to learn more about our salmon farm in Lostallo? Under "Alpine Breeding" we have listed detailed information about our recirculation system, which we use for rearing our salmon. Furthermore we show the life cycle of our salmon and give details about our fish feed. 
Do you have any questions for us?
Under contact we are at your disposal for your questions. We wish you a lot of fun on our website and good appetite with our salmon specialities.