A fresh, light recipe by Manuela K. Perfect for spring.
200 g smoked SWISS LACHS
150 g Creme Fraiche with herbs
50 g Cantadou garlic & herbs
1 dl full cream
1 bunch of chives
Herbamare
Pepper
Cayenne pepper
1 organic lemon
Blini
Chop the smoked salmon very finely, mix half of the salmon with crème fraîche and Cantadou and blend well. Then add the remaining finely chopped salmon to the mousse and mix lightly.
Add a little lemon juice, pepper, a little herbamare and cayenne pepper and mix well.
Whip the cream until frothy, fold in about 2 – 3 tablespoons of finely chopped chives. Season to taste if necessary.
Arrange the mousse on a blini, decorate with a small piece of smoked salmon or edible flowers if desired.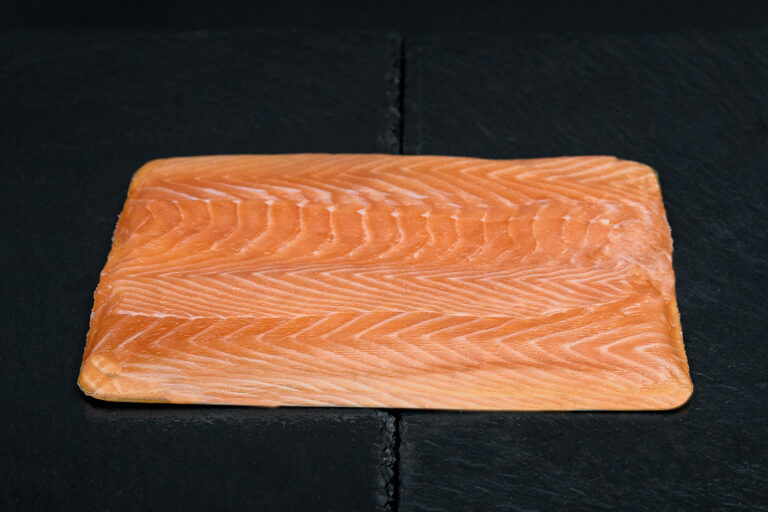 Smoked Salmon 200g
Delicious Swiss salmon from our sustainable salmon farm in Lostallo, Graubünden, By starting the smoking process immediately after the fish come out of the water we are able to produce an outstanding delicately flavored smoked salmon. To serve, first marinate the fillets in a brine marinade that gently soaks into the fillets overnight. filleting the fish and then placing the fillets in a brine bath overnight, after curing it is gently smoked over a blend of the finest beech and oak woods for 24 hours resulting in an incomparably refined product.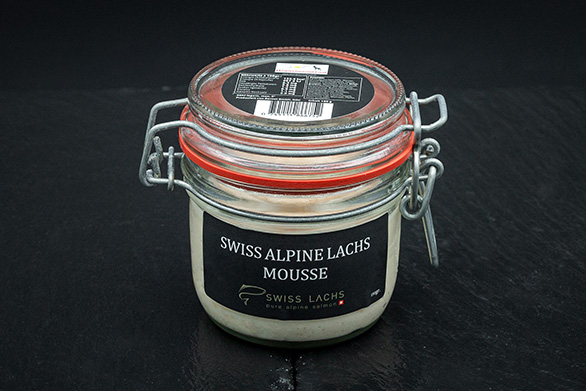 SWISS LACHS Mousse, 150g
No time to recreate the recipe? Then order our mousse directly in the online shop.
Highest quality Swiss salmon smoked over beech and oak wood and then processed into a fine mousse and bottled in a reusable preserving jar, ideal as a starter or dip to enjoy.