This recipe for tagliatelle with salmon by Andreas Altorfer is not only tasty, but can also be prepared quickly and with few ingredients.
The ingredients for two people
320 g fresh salmon fillet without skin
Tagliatelle
Saffron
Olive oil
Chili
Basil
Mozzarella pearls
The preparation
Cut the fillet into thin strips and season.
Prepare the tagliatelle with saffron in boiling water. Drain and return to the saucepan. Sprinkle with olive oil, chilli and basil. Add the raw fillet strips and mix with the tagliatelle, this will warm the fish, the longer the fish is in the tagliatelle the more it will be cooked.
Serve with the mozzarella pearls.
Serve.
Tip
Serve with a white wine sauce or basil pesto.
Matching "Gourmet-Set Chef"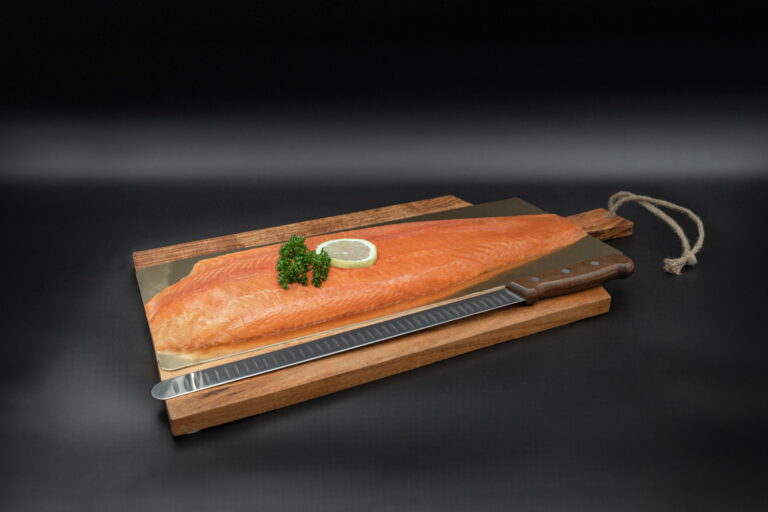 This gourmet set will turn you into a chef. With the SWISS LACHS salmon knife and the SWISS LACHS cutting board, you not only get the best possible utensils for preparing salmon specialities, but also an uncut, smoked salmon side (1,000g). The perfect set for filleting a side of salmon by hand, serving it and enjoying it.